St Xavier's College organized "Let's Explore" as part of the Diamond Jubilee celebration.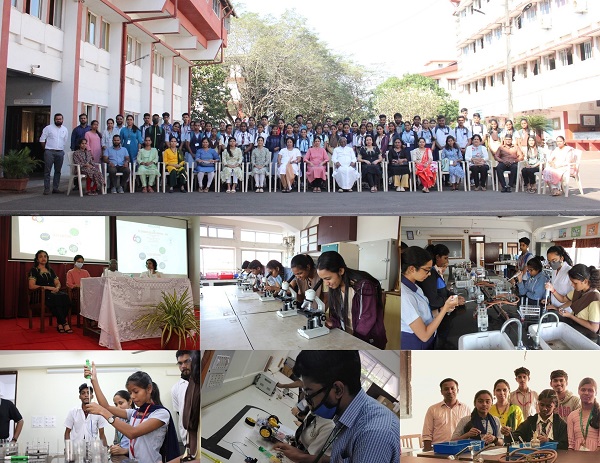 The Science Departments of St. Xavier's College, Mapusa-Goa organised a State level Workshop under the DBT STAR College Scheme, titled "LETS EXPLORE" for the science students of Higher Secondary Schools, on the occasion of the Diamond Jubilee Celebration of the College, on 11th January 2023.  A total of 10 Higher Secondary Schools participated comprising of 50 students accompanied by 10 teachers.
The workshop began with an Inaugural Programme wherein Fr. Antonio Salema, Administrator of the College, welcomed the participants.  Ms Ruella D'Souza faculty of the Department of Microbiology delivered a talk on Career Options in the field of Science and thereafter the students and teachers visited the Science laboratories.
The Workshop introduced the students to the exciting opportunities in the world of Science through laboratory sessions which provided them basic hands on experience in a number of scientific techniques used in various departments.  The program was coordinated by Ms Shivta Mhamal, Faculty Department of Chemistry.